After you have learned how to create a website in 2 simple steps, you may have decided to earn a little side (or even a full-time) income with affiliate marketing. To facilitate the beginning for you, we have created a list of the best affiliate marketing programs you can find out there.
Before clicking back to your blog and plastering it with affiliate links, one word of warning: We highly recommend you to try and stress-test every single program you want to promote first.  Only once you tested and liked the product, you may start putting links onto your site. Sure there is a chance someone will find your site, click a link and buy something. But it is far more sustainable to only recommend products and software you personally trust and actually even use yourself.
Below, we have collected the best affiliate marketing programs for 2018 – some of the most trusted programs in the industry. We do use most of these ourselves. In case we don't, we clearly state this. We only mention those programs as everyone is different, and you might find services useful that don't do the job for us. But trust us when we say you have to try each service yourself first, before joining an affiliate program. Everything else is nothing but cheat. Don't cheat.
Note: In case 14+ programs look too overwhelming to you to start with, take a look at our top 5 best affiliate marketing programs for beginners.
How To Determine The Best Affiliate Marketing Programs
Certainly everybody has a different understanding of what a good and a bad affiliate marketing program is. But clearly the best affiliate marketing programs should do one thing: Generate money. In the best case, lots of it. Hence we worked with the following criteria:
Quality And Usefulness Of The Product
Is this service useful? If not, nobody needs it anyway, so we most certainly won't list it here. If nobody needs it, you shouldn't promote it. And if yes: Is it of good quality? Out of all useful services, we have only listed the maximum top 3 affiliate programs per category.
Earning Potential Of The Affiliate Program
How much do you actually earn, once you have successfully recommended the service to someone? This category of course evaluates the price, the commission percentage, but also whether it is a one-off commission or a lifetime commission. Lifetime commission is paid every time a user renews his subscription or contract. Hence it is much more valuable than one-off commissions.
As stated above: You may think different on which product is useful and which is not. We hence want to highlight again: You should always try any service or program first in detail before promoting it to your audience!
In-House Affiliate Programs vs. Affiliate Program Portals
In case you are a member of affiliate program portals such as CJ, ShareASale, Clickbank or any of the others, feel free to check if they run affiliate programs for your chosen services. Especially when referring small numbers in the beginning the conditions with such portals can be slightly more favorable.
For these very best affiliate marketing programs, we have only listed services with in-house affiliate programs. Therefore, should you have never heard of CJ before, don't worry. (You should check it out, though, in case you're serious about affiliate marketing.)
Note: As prices and affiliate program conditions change, please inform us in case any information below needs updating. We of course try to stay on top of everything best as we can, but there may always be some little change that we haven't updated yet. If you see something, please drop us a comment below – the digital nomad community will thank you for it.
Alright. Enough theory. Here are the best affiliate marketing programs for 2018:
E-Mail Marketing Programs
Every half-serious marketer needs email marketing. We have before elaborated in detail why email marketing is still the most profitable marketing tool. Luckily, also the affiliate programs of those email marketing services are often quite lucrative ones, hence they are listed right on top amongst the best affiliate marketing programs. Most actually offer lifetime commission – the three best ones certainly do.
Of course there are also more email marketing providers out there than American Airlines offers flight destinations – but that's exactly why we cut this down to the top 3.

GetResponse: Best E-Mail-Marketing Service And Affiliate Program
GetResponse is the clear Number One amongst E-Mail-Marketing programs. Its vast variety of features includes not just email automation, but also landing pages and survey integration. All of that at a super fair price, which makes GetResponse the email marketing service of our choice.
To convince yourself, sign up for their 30-day free trial.
Once you're one of us, join the Affiliate Program, and earn 33% commission for everyone you refer – lifelong!
Drip: Lightweight Marketing Automation For Free
Drip is possibly one of the best email marketing automation solutions there is, mainly for one reason: It does nothing else. A clean interface meets easy usability, and that's it.
Compared to GetResponse, it lacks features like landing pages, easy survey inclusion etc. But in case all you're looking for is an email marketing automation tool that doesn't suck, you came to the right place. (If you already learned how vital landing pages are to your email success: Drip is run by Avenue 81 Inc., the same company behind LeadPages, so these two tie in flawlessly. More on LeadPages below.)
2nd bonus: As first email automation company worldwide Drip introduced a Forever Free plan in 2016! As long as your list is smaller than 100 subscribers, marketing automation won't cost you a single Cent! Give it a go – it's free to start with!
In case you opt for Drip and choose to recommend it to friends, you will earn 30% for all referrals – again, lifelong.
AWeber: The Former Champion
AWeber has long been the industry standard when it came to email marketing. It was also amongst the pioneers to pay for referrals, and was long time probably the best affiliate marketing program you could find. Unfortunately, they did stop leading a few years back, and kind of relied on their status. We personally do not use AWeber, but feel free to give it a shot (30 days free trial).
Should you like it, their affiliate program still pays 30% for all new clients. And, as the two above, this commission is paid every single time that a new client renews her contract.
Web Hosting Services
Every digital nomad that wants to be found online needs an online presence. (We guess that's everyone. Is that why they call us digital nomads?)
This online presence requires a web hosting services. And since there are as many web hosting services as there are churches in Jerusalem (roughly), they all throw loads of money at you for dragging new customers their way.
The only problem here is: Not all web hosting services are equally good, which is why we had to sift through quite a few, and selected the below three as our winners.
HostGator: Proud Host Of MarketingForDigitalNomads.com
HostGator is our personal favorite and host of choice. So far we had no issues, enjoy fair hosting prices, and get competent support via both phone and chat if needed. HostGator also features an extensive knowledge database to sort most things out yourself, if you want. It's great to learn a thing or two. Check HostGator out.
Once you all became alligators, you'll earn between 50-125 USD per signup.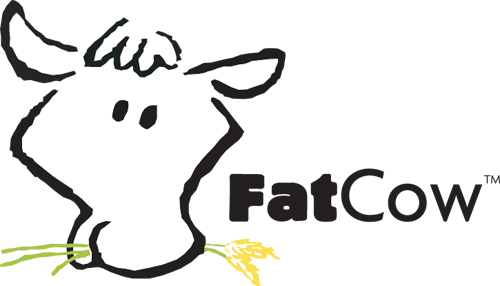 FatCow: Save The Planet While Hosting
We still use FatCow as host for several side projects. Two thumbs up for their green policy: All servers are wind powered – claims are they generate 300% the energy the actually use via wind energy. Minus points because they make their affiliate program rather complicated, and it takes a while to understand which signup cashes in how much.
In case you can live with that – try FatCow hosting.
Then go with the wind. Each signup earns you between 25-150 USD. Most signups are worth around 100 USD, which is the highest commission we have come across for shared hosting plans so far. Go make some mooooney!
Update: Unfortunately, FatCow stopped its green efforts as of early 2017. If you agree that this is a shame, please contact them and let them know!
BlueHost: The Host Everybody Else Recommends
BlueHost claims to be the best WordPress host there is. Many others share this opinion – most likely thanks to their affiliate program.
We personally did not find BlueHost particularly great and ran into problems when it came to upgrading our web traffic. Not cool.
But don't just take our word for it – try it yourself.
Should BlueHost be for you (in the beginning usually all runs fine), join their Affiliate Marketing Program to cash in 65 USD per referral. In addition, BlueHost often offers to increase your commission when you publish a dedicated article on your website. That's why everybody raves about it so much. (We personally don't support strategies like that, which is why you won't find any article praising BlueHost on our website.)
WordPress Themes
Once you got your host figured out, you're ready to install WordPress and go wild. Sure enough there are thousands of themes to be had free of charge, but they just don't offer the same flexibility and features than a paid theme. Every serious digital nomad uses a paid theme. Plus, of course, there's no commission to be made with a free theme… so who likes them anyway?
The clearly best affiliate marketing programs for WordPress Themes are:
ElegantThemes. Providing Elegant Incomes.
ElegantThemes are the guys behind Divi – which is absolutely amazing! (Yes, you guessed correctly, we use it.) Besides the theme (actually, dozens of themes) and a really powerful visual (WYSIWYG) builder, Elegant Themes offers loads of useful plugins like Bloom (makes your email list go -boom-). In case you buy a lifetime licence, all plugins are included already. Try it out. NOW!
Once you tried it out, you'll absolutely love it. Then you can go ahead and earn 50% per sale, plus another 25% on every renewal. And -boom- goes the bank account.

ThemeForest: Not For Us. But Maybe For You?
ThemeForest is home to Avada, the possibly most downloaded WordPress theme of all times. When we purchased Avada, our ThemeForest account got closed, with 'no further comment due to security reasons'. A bit dodgy, but hey, with all those cyber criminals out there it sometimes probably is hard to see the wood for the trees… (You got the pun, didn't you?)
In case this doesn't scare you off, find Avada in the Envato Market.
And in case you are luckier than we were, you can earn 30% on every initial purchase made by a customer referred by you.
Article Research And SEO Hacker
To ensure your website gets found online, some helping hands are always welcome. Everybody knows Google Keyword Planner. Google Keyword Planner is free, but certainly doesn't offer as many features as paid programs do. Plus, free programs can't pay affiliate commissions for obvious reasons.
LongTailPro: Invaluable Keyword Research Tool
LongTailPro is key to ranking on Google these days. Since the results for most one- or two-word search terms are long taken by multi-billion-dollar corporations, clever digital nomads focus on long tail keywords. These are keywords with four or more words, that generate less traffic, but are highly targeted, and hence attract an excellent audience with high buying intentions.
LongTailPro checks the competition for any search term you want, and suggests alternatives that are comparatively easy to rank for. You can also easily examine the pages of competitors, to determine whether you'll try to beat them or not. Trust us: Once you start using LongTailPro, you will never want to be without it anymore.
Trial costs as little as one single dollar for 7 days – you have not invested a better dollar this week.
Once you can't go without, you'll earn 30% recurring lifetime commission on all sales initiated by you.
SEMRush: Expensive Competitor Examination
SEMRush delivers you invaluable insights into what might be your next viral hit and where you still have chances to rank high on Google. We don't write any article without having run the initial idea through SEMRush first, and are often surprised how much this initial idea changes. It also offers valuable insights on competitors.
Do yourself a favor, sign up for a month, then decide if you'll ever want to cancel that subscription again.
As, of course, you won't: Get your money back by referring SEMRush to your audience. They offer a whopping 40% recurring lifetime commission. That is quite a bit of money when you look at their monthly price – so certainly one of the top affiliate marketing programs you want to try out at some stage.
Outsourcing And Content Creation
Once you determined the best keywords and the next niche to shoot for, you will need content. Lots of it, in the best case.
As most digital nomads know, trying to do everything yourself will surely kill you, so outsourcing is the key. In case you are happy with these three outsourcing services, you can actually earn a little extra for your next project by recommending them. In case you need a few more details, check out our list of the best outsourcing websites like UpWork.
There aren't too many outsourcing websites around that pay you for attracting new clients at the moment. In case you know of any good ones worth a mention amongst the best affiliate marketing programs for this or also the coming year, please do let us know in the comments below.
PeoplePerHour: Best Outsourcing Platform With Affiliate Program
PeoplePerHour is the go-to platform in case you need anything done. This can be accounting, design, content creation or anything else you don't like or don't have the time to do yourself.
Outsource your life with PeoplePerHour!
Once you create your free account, you'll also get access to their affiliate program. It offers you 25 USD for every new client you find, after completion of their first project. In addition, it offers 20 USD project credit to the new person you referred. Definitely the best affiliate marketing program amongst outsourcing platforms out there!

Fiverr: Our Small-Project-Favorite
As the name already suggest, Fiverr is a platform where most gigs start at five USD. Tasks can range from content creation via design to programming, and there's very little you cannot outsource to Fiverr.
Whatever it is you're looking for, check Fiverr to get inspired.
Be warned: Fiverr certainly does not offer the best affiliate program there is. Commission is low, usually you only earn 5 USD per referral. But in the end, that's better than nothing – and most outsourcing platforms pay exactly that: Nothing. Which is why Fiverr still made it amongst the best affiliate marketing programs for this year. So go ahead and earn some Fiverrs today!

Freelancer: High Commissions Drive Business Away
Freelancer, same as Fiverr, lets you hire other people to do your work for you. It is a huge platform, and usually you do find some skilled specialists here to give you a hand. Unfortunately, of late the commissions charged by Freelancer increased a lot, which makes it less and less attractive for both outsources and freelancers. Nonetheless it still offers one of the best affiliate marketing programs out there – mainly because most outsourcing platforms don't offer affiliate programs.
Take a look what Freelancer can offer.
Again, commissions are one-off payments, but they can add up quite nicely. Become a Freelancer Affiliate. (We almost added 'today'. But actually you know that you should first use Freelancer yourself for a while, to offer a qualified recommendation.)
Revenue Growth
After your website is great-looking, live and running, the logical next step is to maximize the profit generated. The following programs can certainly help you here:
LeadPages: Landing Pages That Pay Off
Briefly mentioned above with Drip, LeadPages does exactly what it sounds like: It builds Lead Pages (aka Landing Pages). It does so super efficiently.
Once you understand the importance of landing pages, make sure to check these guys out.
As soon as you've seen the light, make sure to shine it into every corner of the planet. The 30% recurring lifetime commission made should help you afford the plane tickets.
Note: You can only join the LeadPages Affiliate Marketing Program once you are a registered customer. Makes sense – and should actually be like this with any affiliate marketing program.
Tapfiliate: An Affiliate Program's Affiliate Program
Tapfiliate is an easy way to set up your own affiliate program. Once you have a product, service or subscription to sell, you may want to think about promoting it via Tapfiliate. If you do: We highly recommend the 2-tier affiliate function. That way affiliates even get paid for recruiting further affiliates.
Take a look at Tapfiliate.
When helping others promote their products, you'll get rewarded with 20% lifetime commission.
Summary
Affiliate Marketing certainly offers the opportunity to generate a decent passive income. Solely relying on it can be risky, as affiliate program terms can change anytime. However, we hope that amongst the industry's best affiliate marketing programs you will find a few that can further help you finance your travels and co-working spaces. Should we ever meet in person (which we definitely should), you'll owe us a massive German chocolate bar for this.
Until we meet: Please drop us a comment below what you think the best affiliate marketing programs are. Do you agree with our recommendations? Have we forgotten any? Has anything changed that we haven't updated yet?
We're looking forward to hearing from you!